Organic Management Systems Community
Organic Management Systems is an ASA Community within the Agronomic Production Systems Section.
'Sustainability Challenges in Organic Agriculture' Symposium
Organic practices have evolved over time and will likely continue do so as new products and methods are developed, and as scientific research provides new insights into more sustainable strategies. There are many valid questions and concerns about whether current organic regulations are adequate to ensure that certified systems are consistent with sustainability goals. The 2016 symposium used a novel format five minute videos followed by equal time for discussion.
Below are links to where you can find 7 of these videos on Youtube.
Video Making Tips and Tools
Organic Management Systems Regular Sessions at the Annual Meeting
Abstracts are now being accepted to OMS's Regular Sessions at the ASA/CSSA/SSSA Annual Meetings:
Organic Management Systems - Oral Session
Please note that we now have a graduate student competition integrated into our general oral session. We heard from multiple members that we were losing too many graduate student presentations to other sessions that included a competition. So please encourage your students to submit.
Organic Management Systems - Poster Session - includes a Graduate Student Poster competition!
About the Organic Management Systems Community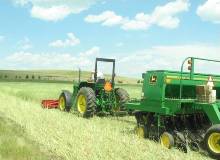 The Organic Management Systems (OMS) community is dedicated to furthering the science of organic/ecological agricultural systems. It does this by fostering information exchange between members and nonmembers at symposia, workshops, and other community-sponsored activities at the annual meeting and through other appropriate venues. Community efforts are designed to facilitate collaboration between members and nonmembers with an interest in OMS and the ecosystem services that result from their adoption.
Rationale for OMS
With the establishment of the USDA-NOP within the USA and similar organic programs around the world, it is imperative that an Organic Management Systems (OMS) committee be established within ASA. Certified organic food production must conform to a unique set of standards and different cultural practices than typically are followed in other forms of agriculture. Research in support of organic agriculture is both relevant and needed when conducted within the context of the certified organic standards. A community of scientists with a focus on OMS will be positioned to serve in this capacity. We anticipate an identifiable community dedicated to OMS also will attract new members to ASA.
Recent Research
Email OMS Community Leader Eric Brennan at Eric.Brennan@ars.usda.gov if you would like to post a link to your recent organic agriculture research: